Raef Al Hasan Rafa
Raef Al Hasan Rafa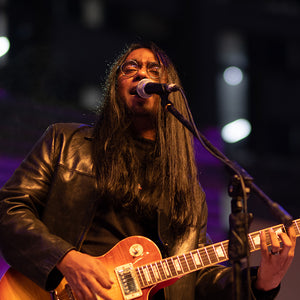 AvoidRafa
Raef Al Hasan Rafa is a professional and seasoned music producer, singer-songwriter, audio engineer and multi-instrumentalist from Bangladesh. Apart from writing and producing music for various artists around the world, he is popularly known as the primary songwriter and singer of his own band AvoidRafa. The former drummer of Aurthohin, who now also plays drums at the band Cryptic Fate, has been involved with a diverse variety of locally acclaimed bands, such as, Kral, Severe Dementia, The Joint Family, Powersurge and Fuad & Friends.
Rafa formed his current band AvoidRafa in 2014 with some of the most talented musicians in Bangladesh. The band was formed on a whim when his previous band Aurthohin was unable to perform at a paid concert due to unavoidable circumstances and Raef had to become the frontman.
On May 20th, 2016, AvoidRafa released their debut album "Bhaar". The album consists of 21 songs and it was mastered and produced by Rafa himself.