Falling Doves
Falling Doves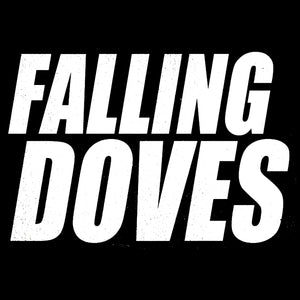 Falling Doves
Christopher:  "Vintage is the accessible dream, to me its freedom and carving my own dreams one show at a time. The acoustic guitars
are my favorite, and every sound guy and monitor guy find it so easy to dial in."
Kaitlynn: "Beautiful designs! Their instruments fit like a glove,  and I absolutely love my new Vintage bass VS4 . Their lightweight build is perfect for a touring musician like me."
Liverpool's Falling Doves have been carrying on the high-energy spirit of rock 'n' roll for a new era since forming in 2013 and leaving Hollywood for greener pastures.

Bridging the gap between British rock and Sunset Strip swagger, Falling Doves have developed a reputation for putting on a stadium-ready show in any space since forming in 2013. Comprised of guitarist Christopher Leyva, Mike Dorsey, bassist Kaitlynn Harold and Greg Smith, the band has received acclaim from the likes of The Rembrandt's Phil Solemn, Stone Temple Pilots' Scott Weiland and The Beatles' Pete Best, among many more. Fitting, as they carry on the high-energy spirit of rock 'n' roll for a new era.

The Falling Doves Norway, Japan, and beyond tour will bring the energy of a large stadium into a small concert hall. Brining the rich, visual textures of colorful lights and theatrics you'd see in large arenas.

Brace yourselves, dig up that leather jacket, your finest rock threads, and prepare to be electrified by rock's most fashionably dangerous bands. Already a force to be reckoned with, the Falling Doves may very well, in fact, save rock 'n' roll...in style.