Billy Sherwood
Billy Sherwood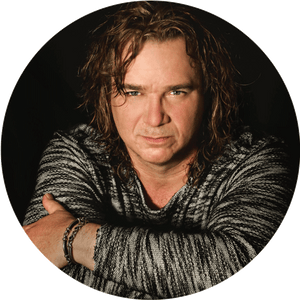 Billy Sherwood is mostly known for his time as a member of progressive rock band Yes, for their albums Open Your Eyes (1997) and The Ladder (1999) and as mixing engineer for their albums Heaven & Earth (2014) and Like It Is: Yes at the Bristol Hippodrome, he re-joined Yes in 2015.
Sherwood comes from a musical family which includes his father Bobby Sherwood, who was an actor, musician, and big band leader, his mother Phyllis, a singer and drummer, and brother Michael, a keyboardist and singer. His godfather is the late Milton Berle.
How did you get started playing guitar?
I first started playing drums, then I began playing bass. After that is when I became interested in learning guitar. I was very inspired by Sting at the time who switched from bass to guitar on his 1st solo record, somewhere around 1982/83.
Tell us about your current gigs?
I'm currently the bass player in Yes having taken over for my dear friend of 30 years Chris Squire upon his request. In a strange twist of fate the same thing happened with my friend John Wetton who fell ill…so I'm now currently the bass player/lead singer for Asia. The Asia tour opening for Journey starts thisMonday, 30 shows. Right after that, I go straight into a Yes tour called Yestival, with Todd Rundgrenopening and Carl Palmer's solo band opening for Todd.
How did you hear about Vintage Guitars?
I saw the booth at the last NAMM show in LA and was instantly taken by the craftsmanship of all their instruments.
What do you like most about our guitars?
I'm currently using the miniature Paul Brett Viator™ 12 string acoustic and I'm loving the tone. It plays great too!! I've played it on several projects already, including a Chris Squire tribute record I'm producing.
Any advice for players just getting started?
Practice… I learned by playing to my favorite records. Also, be open to any and all genres of music. Knowledge is key, so listen to everything you can to expand your musical horizons.